1037 Vs 1038 and mounting - Forum
Genelec Community Forum has been archived
Thank you for all the years of Community discussions and activity!
The time has come for us to retire the community forums, but we will keep everything available for reading. There is a lot of valuable content written over the years, and you'll be able to access all of that. However, no new posts can be written, or old posts modified.
If you have questions, we recommend you use the Support function on the bottom right corner to contact our Customer Support directly.
Alternatively, if you wish to engage in a community discussion with other people, there are many active forums available. There is also an active, fan managed GENELEC COMMUNITY in Facebook, and many Genelec employees are active in the discussions there.
We are sorry for any possible inconvenience this may cause you, but we hope to hear from you through the other channels mentioned above.
Genelec Support
1037 Vs 1038 and mounting
lukester, modified 5 Years ago.
Jedi Master
Posts:

296
Join Date:

4/22/10
Recent Posts
Yo kids.
okay, got my fourth set of genelecs, first time i' buying used. 1037b, freaking awesome, blow my 8351s out of the water imho.
ther're so good at filling the room with warm sweet sound, that i'm considering replacing with 1038s.
don't know how much better those would be, i'd rate 1031s at 70 points of pleasure, 8351 at 85 and 1037 at 100.
where's 1038 at 110, 120 points?
My hesitation is, that i don't know if upper mids would suffer. don't like 1032 all that much.
1 sub underneath each speaker might also be an option, like 50hz crossover i'd recon. whatever gives me room filling clarity and warmth.
power not paramount.
i listen to classical, hip-hop and hard german techno. hanging on the sofa, 5m from the speakers.
i think, i'd mount vertically. upside down caus it looks cooler.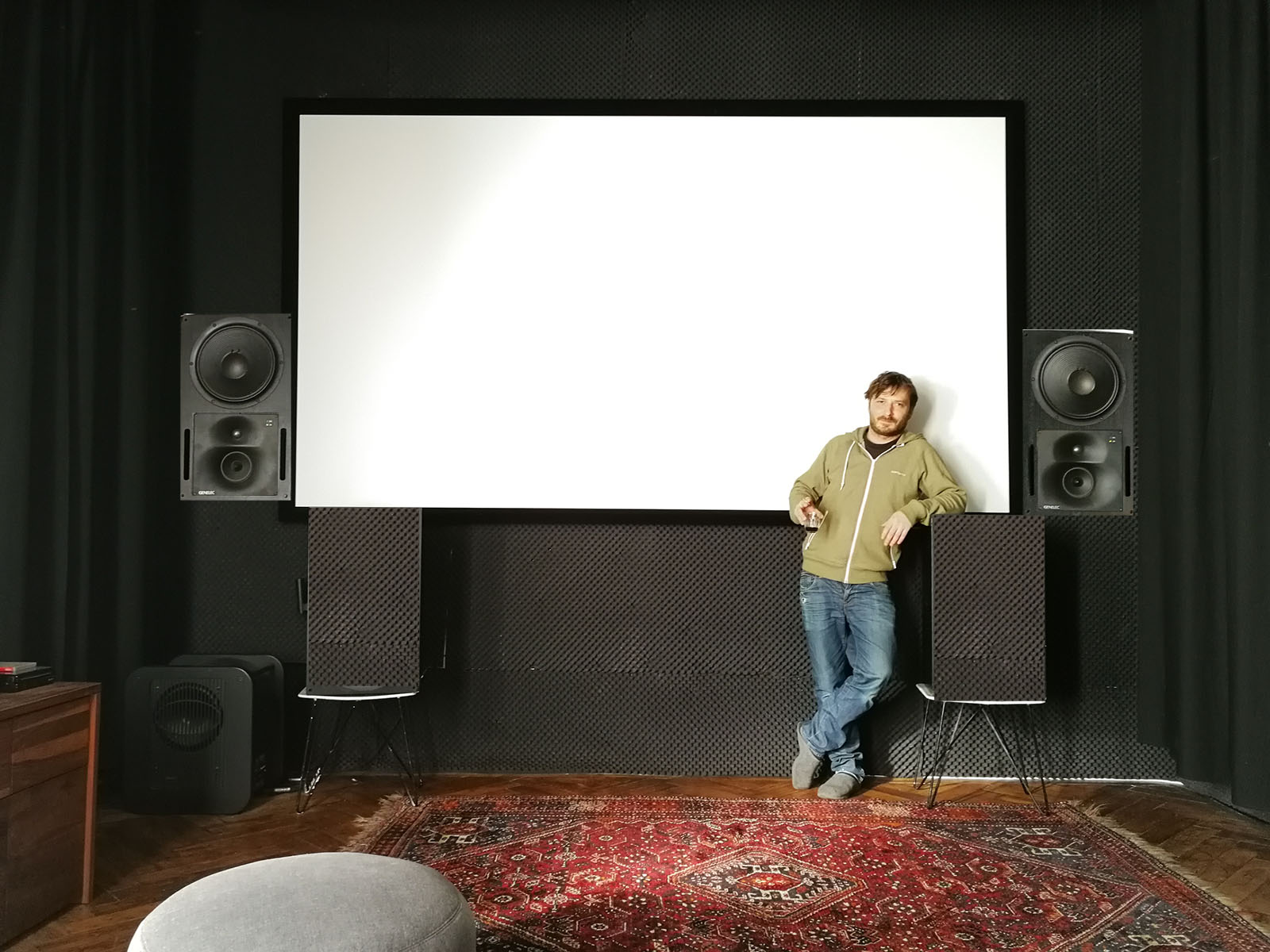 horizontal would give me better coupling for the bass, but more reflections from floor.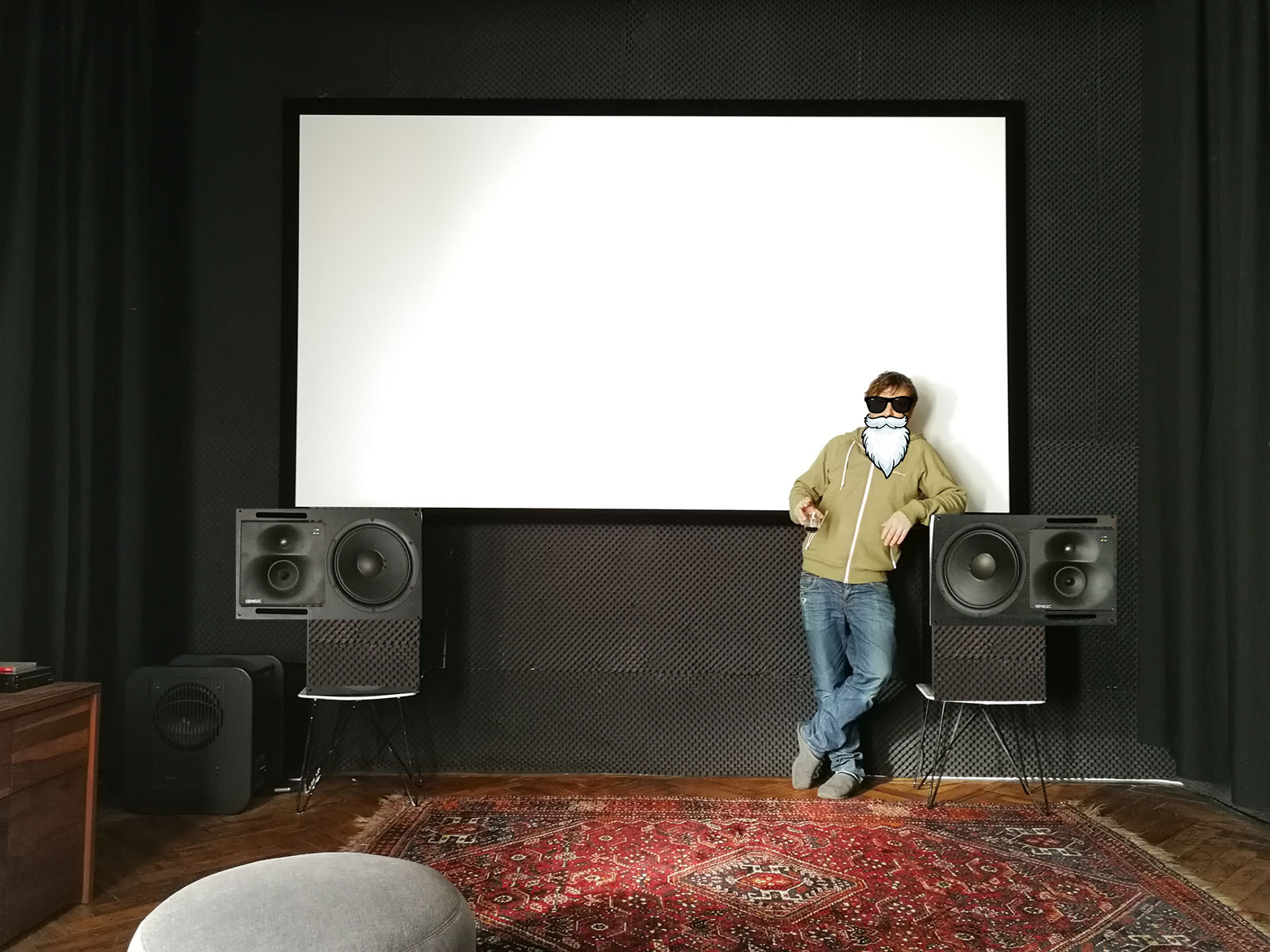 also, what about shades & beard?
yeah, vertical mounting option is a bit tight, got 20 cm to each wall with 1037, only 10 with 1038.
manutal, modified 5 Years ago.
Jedi Knight
Posts:

180
Join Date:

4/25/14
Recent Posts
I would also say, size does matter. :)
The 1038 has a little more authority in the lower frequencies, that aside they are pretty similar (1037 & 1038)
where's 1038 at 110, 120 points? (120 is pppretty accurate I would say xD)
I would suggest you to look at the 1238's if youre about to update. With them you dont have to wonder so much "blindly" anymore about the placement, mounting etc. The GLM (calibration) software helps you figure out the best positioning for your speakers in the room and optimises the different room modes,(flattens out the room response, tries its best to get rid of bumps & dips.) in other words(from genelecs own site) GLM 3's AutoCal feature optimises each monitor for level, distance delay, subwoofer crossover phase and room response equalisation, with the option for you to further fine tune the system. By minimising the room's influence on the sound, GLM 3 helps Genelec monitors deliver an unrivalled reference, with excellent translation between rooms.
This option is not available with the 1037 & 1038.
And if you need subwoofer(s) for that setup I would go with the 7380.
lukester, modified 5 Years ago.
Jedi Master
Posts:

296
Join Date:

4/22/10
Recent Posts
manutal:

I would suggest you to look at the 1238's if youre about to update.
yeah, i know about those of course.
but dropping 12 grand on my pleasure system just seems a bit obscene.
right now i'm happily running the 1037s from a pc using the calibration settings that my 8351s gave me for the same placement.
subwise i'd rather do 2 smaller ones, caus i'm convinced, even though we were tought differently in school, that we have do
directional hearing below 80Hz.
1038, modified 5 Years ago.
Jedi Master
Posts:

340
Join Date:

4/6/09
Recent Posts
In my opinion, 1038's really outshine the 37's in the mids, i own a pair of 38's so i'm a little biased, but my day job is Genelec Product Specialist, i have spent 15 years representing the brand.
I disagree strongly with your assertion that 37's are better than 8351's.... What you need to understand is why these 2 speakers perform so differently, as far as presenting an accurate coherent image, the 8351 is top of the heap, BUT, it is a small speaker, it doesn't scale like the larger models, in your application with large listening distances, the larger speakers will perform better.
If you want to run subs all the time, and not have the ability to listen un bass mananged, i'd recommend you look for some 1038CF's... or if the budget can stand look for 1238's either A's or CF/DF..
I'd mount them vertical at the sides of the screen, inverted is a great option, this will greatly minimise the floor reflection and you can treat the side walls... An acoustically transparent screen would be a great idea, it allows you to place the speakers for optimum performance.
I've added some images of a theatre i designed 10 years ago, last year we upgraded the video system.
The original system was 1034's LCR, 1038BC as sides and rears, 7073A Sub, Lexicon MC12B, and 147" Stewart Filmscreen. The video upgrade included a Sony VPL5000 laser projector, 212" Stewart Screen and Schneider Anamorphic lens. You will notice in the images that the centre 1034 is inverted and the L&R's have been rotated to put the DCW on the inside edge of the screen with the LF drivers behind the frame.
Image 1 theatre as originally designed
image 2 me standing infront of the original screen to provide a sense of scale
image 3 screen removed showing speaker configuration
image 4 showing new 212" screen frame and revised speaker location
image 5 complete after calibration
lukester, modified 5 Years ago.
Jedi Master
Posts:

296
Join Date:

4/22/10
Recent Posts
1038:

I disagree strongly with your assertion that 37's are better than 8351's....
sure, I use 8351 for work, nothing delivers like it on short distance.
right speaker for right room / application.
thanks for your insights. especially mounting.
yeah, and my screen is also a stewart.
didn't trust perforated. don't mind seeing the speakers, don't intend going surround because most movies i watch are mono ;)
jvc 7900 pjojector. great blacks, awful color b4 calibration.
in your pictures you mounted speakers inside wooden frames?
in a plywood wall to give you flush mounting? that works well?
no resonances from too light a material?